At Frederick Street Dental Care, we offer free consultation for anti-aging treatments with our very experienced and caring practitioner Dr Rania.  During the consultation, you will have the opportunity to discuss your aspirations for the treatment.
Whether it will be treating dull and sagging skin, removing fine lines and wrinkles, replacing lost facial volume or treating dark under eye circles, rejuvenation is the ultimate cosmetic goal. Dr Rania will discuss the areas of the face that the patient feels uncomfortable with and explained how these areas can be treated.
At Frederick Street Dental Care, we offer
Anti-wrinkle agents like botulinum toxin A, is used to target crow's feet (lines on the side of the eyes), frown lines and other fine lines that appear as a result of repeated facial expressions. During this type of treatment,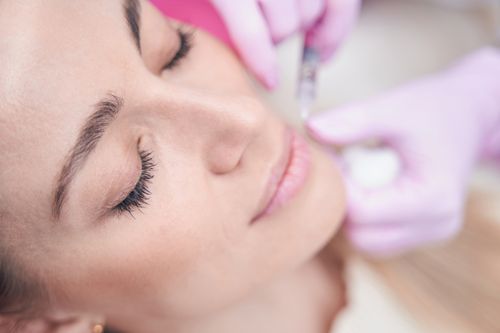 Hyaluronic acid dermal fillers are used to provide facial volume restoration, improve facial contouring, and to smooth out fine lines and wrinkles that are a result of collagen breakdown within the skin . Dermal fillers are administered as injections 
Lips are composed of thin, delicate skin and fatty tissues. Genetics, aging and other factors impact the shape and fullness of your lips. Aging is also a factor that changes the appearance of lips, as fat can dissipate in the lips, resulting in thinner, wrinkled lips.