Welcome to
Frederick Street Dental Care
At Frederick Street Dental Care, we are committed to providing quality NHS and private dental care for our patients.
We provide an extensive range of dental services at our clinic including routine and cosmetic dentistry.
Our practice philosophy is not just to improve and maintain a healthy mouth but also to ensure that our patients have a beautiful and attractive smile.
For patients looking for emergency dentistry we have  dedicated team to giving advice for those in need of urgent dental treatment and our dentists are available late evenings and on Saturdays to help those that need an emergency dentist immediately.
At Frederick Street Dental Care we can offer, in vast majority of the cases, same day dentist assessment and root canal treatment or extraction of painful teeth if necessary.  You have no more need of long waiting lists, with month-long suffering or prolonged toothache.
We will always provide you with a full written treatment plan so that you are fully aware of the costs involved with your treatment before we begin any treatment. We have published our Fee on our web site, so that there are no hidden costs.
The practice is based in the heart of Edinburgh City Centre, in Frederick Street.
We are open 7 days a week. Looking for a dentist in Edinburgh? Contact Frederick Street Dental Care today to book your dental appointment!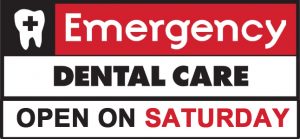 Registration
0131 629 1158