Frederick Street Dental Care
is a family friendly clinic with an excellent reputation for providing with all aspects of highest standard of dentistry to our patients in a relaxed and compassionate environment in the heart of historic Edinburgh City Centre.
This reputation is based on both the quality of service and the level of personal care and attention that we provide to each of our patients.Our practice philosophy is not just to improve and maintain a healthy mouth but also to ensure that our patients have a beautiful and attractive smile.
We believe that the best care is carried out by the best professionals. That's why we have a team of individuals catered to helping, assisting and ensuring the best care for all our patients.Our dental team consists of highly skilled, experienced, professional dentists and specialists who work closely together to provide the best possible dental care to our patients. We work in a team consisting of
General Dentists
,
Specialist Orthodontist
, Oral Surgeon and
Dental Hygienist
.
At
Frederick Street Dental Care
, we use state of the art equipment and provide personalized vast variety of private dental services
7 days a week
from
General Dentistry
, Cosmetic Dentistry,
Emergency Dentistry
and
Orthodontics
to facial aesthetics.
We provide our patients with
Dental Check-ups
,
Hygienist Treatments
,
White Fillings
,
Root Canal Treatments
,
Crowns
,
Bridges
,
Tooth Extractions
,
Gum Treatments
etc. We also offer
Orthodontic Treatments
such as visible and invisible braces as well as comprehensive range of
Cosmetic Dental
services such as
Invisalign
,
Composite Bonding
,
Teeth Whitening
,
Lumineers
,
Porcelain Veneers
need to achieve a natural smile look
At
Frederick Street Dental Care
, we have a dedicated team of dental experts who are
available same day and out of hours 7 days a week
to help those who need an
Emergency Dentist
immediately for urgent dental treatment.
Frederick Street Dental Care
is fully computerized and paper free. All records are held securely and patient confidentiality is ensured at all times. We will always provide you with a full written treatment plan so that you are fully aware of the costs involved with your treatment before we begin any treatment. We have published our Fee on our web site, so that there are no hidden costs.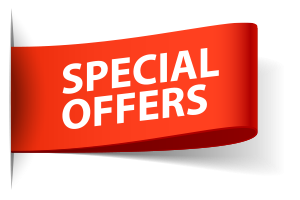 Pay With 0% Dental Finance
We provide 12 Months
0% Finance
on all Cosmetic treatments over £1000 allowing you to spread the cost of your treatment without interest and can start your treatment now or you can
Pay As You Go
for the cost of your treatment. Finance can be arranged within a few hours during normal office hours by sending the completed application form to Braemar Finance.
OUT OF HOURS EMERGENCY DENTAL SERVICES
Only by Appointment for Private Patients

Frederick Street Dental Care is Open 7 Days a Week for Emergency Dental Treatment, so if you are ever in need, you can Book an Emergency Appointment by calling us on 0131 629 1158 or emailing us. We will make an emergency appointment for you to be seen on the same day.