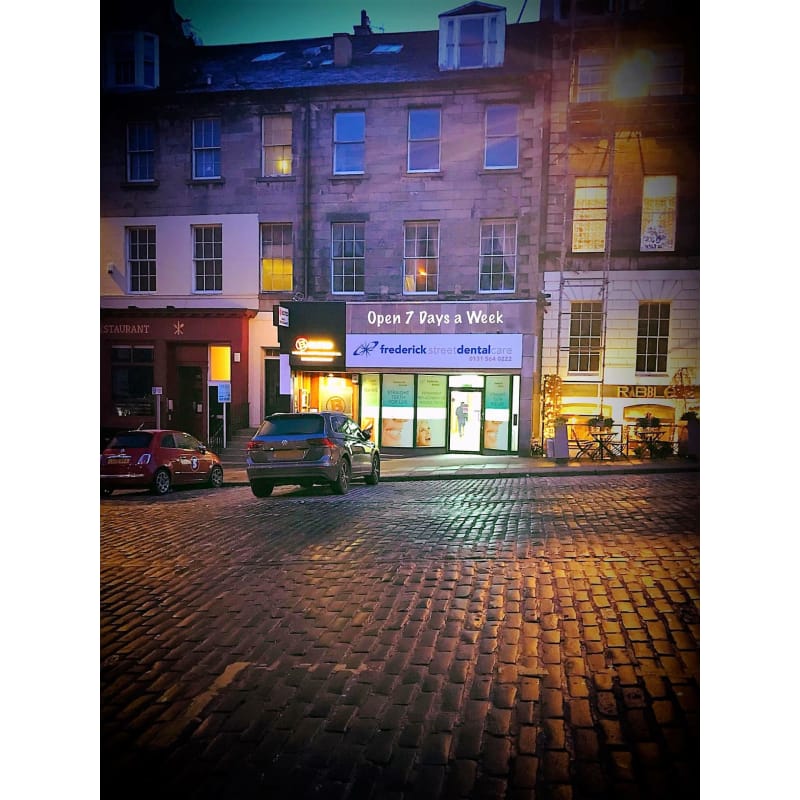 Frederick Street Dental Care Location
Clinic Address: 57- Frederick Street Edinburgh EH2 1LH
The Clinic is based in Edinburgh City Centre in Frederick Street, very close to Princess Street.
The Clinic is open 7 days a week. You can book an appointment by calling us on 0131 629 1158 or
emailing us.
How to get to us:
By Car:
For your Sat Navigation, you can use our post code EH2 1LH.
You can park your car on the street parking in pay and display bays just a minute walk from the
clinic.
Streets where you can park: George St, Queen St, Market St, Cockburn St, St Andrew Square
By Bus:
Being in City Centre, almost all buses pass through Princess Street. The nearest stops are
Hill Street (Stop GU) across the clinic door
Frederick Street (Stop GT), (Stop GE).
George Street (Stop GD), (Stop GF), (Stop GG), (Stop GS).
Thistle Street (Stop GQ).
Clinic is just 3minutes walk from Princess Street and St Andrew bus stops.
By Tram:
Princess Street Tram stop (3minutes walk).
By Train:
The nearest main train station is Waverly Railway Station. (7mintues walk)