Special Offer
---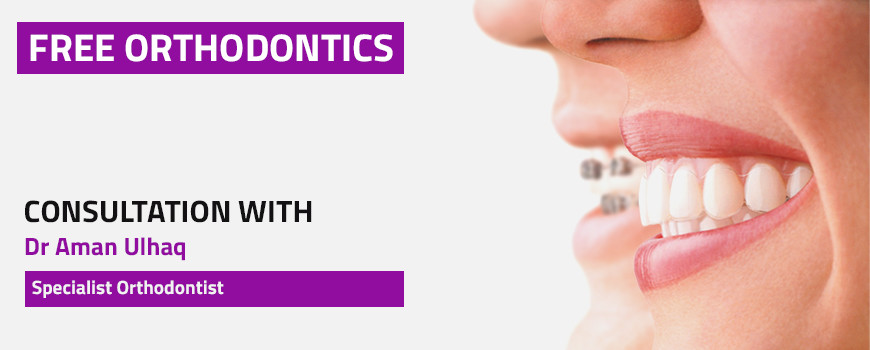 At
Frederick Street Dental Care, You Can Expect!
Our Specialist Orthodontist
will meet with you to perform a thorough evaluation of your oral health and tooth placement, including digital diagnostics as needed. Depending on the severity of your bite problem and cosmetic goals, he will recommend the most suitable treatment option. The goal of treatment is to improve both the aesthetics and function of your smile with lasting results that will support long term dental health.
He offers both traditional metal braces and Invisalign clear retainers for addressing a wide range of orthodontic related concerns. While invisible braces may be the preferred option, especially for teen and adult patients, in cases where there is a bite issue or teeth are severely misaligned, traditional braces and oral appliances may be the recommended option for the best result. Traditional style braces are often the best choice for younger patients.
He will explain all aspects of treatment, expected results and related costs for your consideration.
FREE

Panoramic Digital X-Ray (worth £30)

FREE

Consultation worth £75 with our Specialist Orthodontist

FREE

Teeth Whitening Home Kit (worth £299).As straight teeth look even better when they are whitened.
Pay With 0% Dental Finance
We provide 0% Finance on all orthodontic treatments allowing you to spread the cost of your treatment without interest so that you can start your treatment now without paying any interest or you can Pay As You Go for the cost of your treatment. Finance can be arranged within a few hours during normal office hours by sending the completed application form to Braemar Finance.
Frederick Street Dental Care
is
Open 7 Days a Week
so that you can have your Orthodontics treatment without having to take time off from office, you can book a
FREE Orthodontics Consultation
by calling us on
0131 629 1158
or
emailing us.
.