Dental Hygiene
---
Maintenance of healthy teeth, gums and fresh breath is simple if it is done regularly by using good home techniques and on average, six monthly visits to Frederick Street Dental Care. We can then identify any changes to your teeth or gums and pick up any potential concerns before they have a chance to develop.
Our holistic approach is designed to thoroughly analyse all aspects of your dental health and well-being. Your Hygiene maintenance appointments combined with our comprehensive examination covers a wide range of areas. This includes monitoring of many conditions such as gum recession, hairline cracks in your teeth, dietary habits, jaw joint imbalances and oral cancer screening.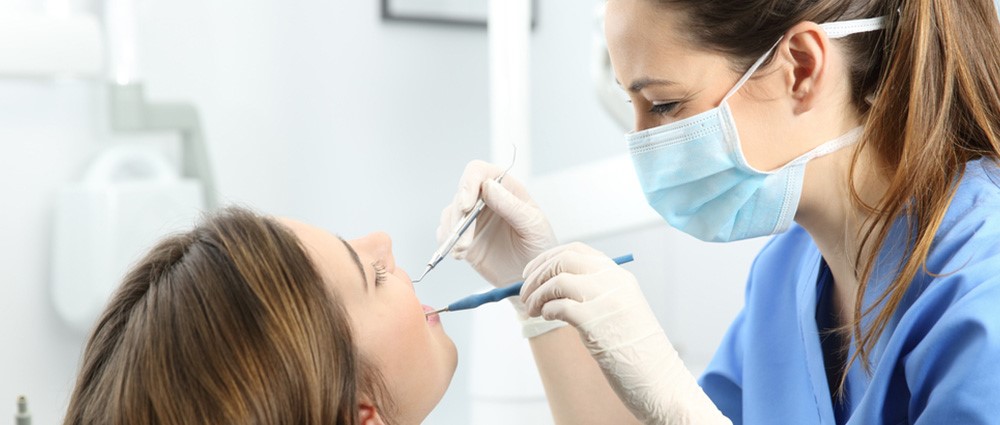 At Frederick Street Dental Care, we are committed to our patient's oral hygiene. Our dental hygienist has a range of hygiene and stain removal treatments to address tooth discolouration. While staining on teeth is very common, it can make people feel uncomfortable and nervous in social situation. Some people naturally have a slight yellow or grey tinge to their teeth, but we are able to provide solutions that enable patients to smile with confidence again. Regular treatment with the dental hygienist goes a long way to achieving this aim, whilst keeping your mouth feeling and looking healthy, comfortable and your breath fresh.
AT YOUR VISIT TO THE DENTAL HYGIENIST YOU CAN EXPECT
To show how you can fine tune your oral hygiene technique to prevent bad habits from creeping in
Your technique will be checked to make sure it is as effective as possible (it takes just as long to clean your teeth badly as it does to clean them well)
We will teach you how to give your teeth a thorough clean with your fixed appliances in place
Your teeth will be thoroughly and deeply cleaned to remove all deposits of scale, plaque and staining
Your teeth will be polished to ensure that they both look and feel fantastic
Your teeth and gums will be screened for early signs of gum disease or tooth decay
GOOD HOME TECHNIQUES FOR ORAL HEALTH
Tooth Brushing
Brush at least twice a day for 2-3 minutes with fluoride toothpaste
Brush with a small soft tooth brush using a circular action to the gum level as this is where most plaque builds up.
For best results use an electric toothbrush such as Braun-Oral B electric tooth brushes
Avoid scrubbing back and forth as this can cause gum recession or tooth wear
Move along one tooth at a time with the brush head angled down to the gum line to ensure nowhere is missed.
Change your tooth brush around every 3 months or when the bristles start to splay, whichever comes first. If the bristles are splaying much sooner you need to use a more gentle action.
Flossing and Cleaning Between Teeth
Daily dental flossing at a time that suits you best is recommended as brushing alone does not clean effectively around all the surfaces of your teeth. If the gum bleeds when you floss or brush don't let this put you off. Gums often bleed from areas that are inflamed. These areas will require more attention than normal to heal up, not less!
Flossing Technique:
Wind floss around your middle fingers to keep it taut. Then place the floss over the tips of your first fingers to reach your back teeth.
It is easier to floss your top front teeth by placing it over the tip of one finger and one thumb
Ease the floss between your teeth with a gentle sawing action and then clean with an up and down movement.
Mouthwashes Alongside Brushing and Flossing
Few people have such a thorough brushing and flossing routine that they would not benefit from the use of mouthwash and or specialised gels. An excellent daily mouthwash can help eliminate food debris and bacteria that has not all been removed by brushing and flossing and can be very effective at combating bad breath and decay. We can also explain about mouthwashes and specialised gels that are particularly helpful in preventing decay in those prone to ongoing problems or in treating gum disease.
Tongue Cleaning
Tongue cleaning is an important part of your oral hygiene and fresh breath program. The back of the tongue is a reservoir for organisms that cause gum disease, tooth decay and bad breath. A tooth brush can be used on your tongue to gently sweep this substance away to reduce the bacteria in your mouth and freshen your breath.
Diet
The frequency of eating sugary foods and drinks including dried fruits, cough lollies, muesli bars, fruit juices, citrus drinks, cordials, sugar in coffee or tea etc can have an enormous impact especially with regards to the development of decay. We can advise you about your individual circumstance and the best ways to reduce your decay risk.
Avoid Tobacco
This will be a big favor to your teeth. One, it will save you from oral cancer and periodontal complications. Two, it will save you from the countless ill effects caused by the agents used to mask the smell of tobacco. For example, if you smoke a cigarette, you may use candies, tea or coffee to mask the smoky breath and odor. This doubles the amount of damage caused.
Limit Sodas, Coffee and Alcohol
Although these beverages contain a high level of phosphorous, which is a necessary mineral for a healthy mouth, too much phosphorous can deplete the body's level of calcium. This causes dental hygiene problems such as tooth decay and gum disease. Beverages containing additives such as corn syrup and food dye can make pearly white teeth appear dull and discolored. Therefore, it is best to choose beverages like milk, which helps strengthen teeth and build stronger enamel, giving you a healthy, beautiful smile and water which hydrates your body longer than sugary drinks.
Having a toothache or noticing other dental symptoms
If you are having tooth and jaw pain make an appointment as soon as possible. Your dentist needs to diagnose the underlying cause and correct it before it turns into a greater problem.
Consume Calcium and other Vitamins that are good for the body
You need plenty of calcium for your teeth. It is essential for the teeth as well as your bones. It is better to drink milk, fortified orange juice and to eat yogurt, broccoli, cheese, and other dairy products. You can also take a calcium supplement, taking different doses according to your age and necessity as per prescription. Calcium and Vitamin Dare necessary for maintaining the health of gums and teeth. Vitamin B complex is also essential for the protection of gums and teeth from cracking and bleeding. Copper, zinc, iodine, iron and potassium are also required for maintaining healthy dental hygiene.
Look at the Big Picture
Everyone understands that you should take care of your teeth to avoid toothaches, maintain your looks and keep dental bills at bay. Many people, however, don't understand how crucial oral health is to our total health picture. Tooth problems can lead to diabetes, heart disease, systemic infections, an inability to eat or speak properly and other maladies – some life-threatening. Crooked or crowded teeth can contribute to gum disease that can eventually lead to tooth loss. Straight teeth are no longer just for looks.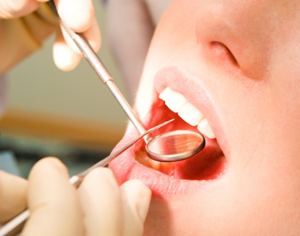 Visit Your Dentist

Don't Sacrifice Your Oral Health

You should visit your dentist at least twice a year to have a full hygiene treatment performed. Also at these appointments, a comprehensive exam is taken with x-rays to help detect and prevent future dental treatments from occurring.

Book your hygiene appointment to evaluate your oral health. With our dental hygiene treatments, we promise that you will have a healthier, brighter smile in just one visit.
Pay With 0% Dental Finance
We provide 12 Months
0% Finance
on all Cosmetic treatments over £1000 allowing you to spread the cost of your treatment without interest and can start your treatment now or you can
Pay As You Go
for the cost of your treatment. Finance can be arranged within a few hours during normal office hours by sending the completed application form to Braemar Finance.
The Practice is Open 7 Days a Week, including on bank holidays, so you do not need to take time off from work to see us for an appointment. You can book an appointment by calling us on 0131 629 1158 or emailing us.