Invisalign Teen
Invisalign Teen is a clear removable device that is virtually invisible. Because
Invisalign
is removable you can continue regular daily activities, while still being able to brush and floss with ease. Thanks to its flexibility and the absence of metal wires,
Invisalign
Teen is also gentle on your teeth and mouth.
The Invisalign treatment starts with a Free Invisalign Consultation with one of our experienced Invisalign dentists or Specialist
Orthodontist
to confirmed you are eligible for treatment, they will take photos, X-rays and digital scans, or a dental impression, of your teeth. These records will be used to create a Clincheck® 3D treatment plan, just for you.
Once the ClinCheck plan is approved, Invisalign will then make a series of custom made aligners that will only fit you.
Each aligner is slightly different from the previous one and moves your teeth gently into the desired position. The length of treatment may vary dependant on the severity of your case. On average
Invisalign
Teen cases take approximately 9-18 months. For patients looking for fixed braces
orthodontic
treatment, we offer many other braces systems such as
Simpli5
, 
Win Lingual Braces
,
Clarity Advanced Braces
and
Six Month Smiles
.
We will see you for a progress review every four to six weeks and you will then receive your new aligners. Each aligner will move your teeth little by little, week by week, until your teeth reach the desired position.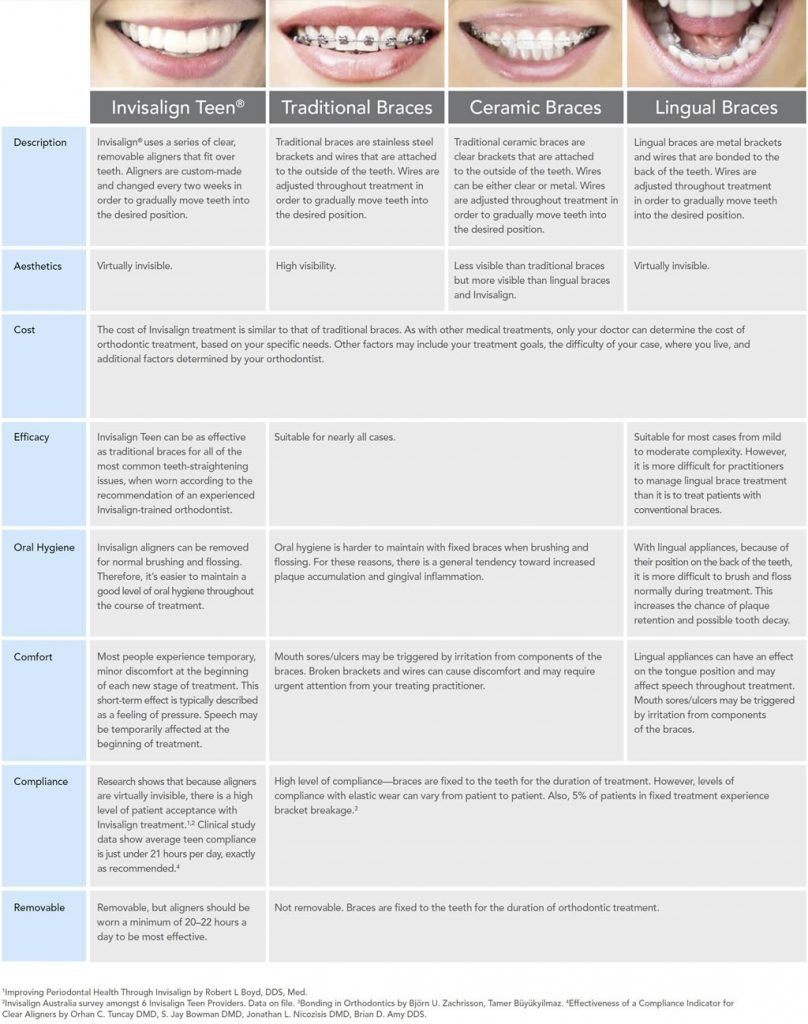 Is invisalign as effective as traditional braces?
When worn according to our recommendation,
Invisalign
Teen is as effective as traditional Braces for most types of treatrment.
How long do the aligners need to be worn for?
Invisalign Teen is most effective when worn for 20 to 22 hours per day.
What happens if you lose one or both of your aligners?
If you lose your aligner please call us straight away. We may order you a new set, or put you straight onto your new aligners. This will be dependent on treatment progress.
How much time will you spend in /at your vists?
You will need to attend the clinic every four to six weeks. This is to check on progress and to provide you with your next sets of aligners
If you are 18 years old, should you use Invisalign or Invisalign Teen?
We can tell you which product may suit you better after the initial consultation. Also, consultations for invisalign are completely free of charge.
Frederick Street Dental Care is Open 7 Days a Week so that you can have your Invisalign treatment without having to take time off from office, you can book a FREE Orthodontic Consultation by calling us on 0131 629 1158 or emailing us..